Tony Christini, author of fiction and criticism, co-founder of Liberation Lit journal.
Available fiction:
Nonfiction: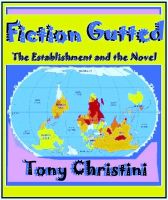 Anthology, co-edited:
See Works, Featured Posts, Links, and the subsite Socialit for works of and about fiction and social change.
Initial post: "A Practical Policy," an update of Jonathan Swift's "A Modest Proposal."
Comments are moderated.