Lee Ballinger  What Backlash Against the Dixie Chicks?
Arthur Asiimwe  Rwandan president scoffs at "Hotel Rwanda"
Kennedy Johnson  How Radio Continues to 'Dumb Down' Blacks in Los Angeles [And, one might add, everyone virtually everyplace else.]
Orhan Pamuk  Freedom to Write
Tim Harper  Hollywood Star Tim Robbins Blasts US Media Ignorance of 'High Crimes' in Iraq
Terry Eagleton  What Are We? A review of Nation and Novel by Patrick Parrinder
Stephanie Merritt  Still a street-fighting man
Kari Lyderson  Support Builds for Immigration Protests, Boycott
CONTRATIEMPO  Upton Sinclair's The Jungle: 100 Years Later
Ron Jacobs  A Review of Elias Khoury's Gate of the Sun
The Nation Songs of Protest
David Krieger The Courage of Sophie Scholl — Resisting Hitler
Amadou Deme Setting the Record Straight — Hotel Rwanda
Charles Isherwood Is Lefty Finally Showing Up?

Defying Poverty's Everyday Despair in Odets's 'Awake and Sing!'
Dresses Are Fine, but Pajamas Are Divine
Richard Ouzounian Play Pushed Underground: Cancelled in New York, the first Toronto reading of My Name Is Corrie is being held at a secret location
Manohla Dargis 'Sir! No Sir!' Salutes Vietnam's Dissenters in Uniform
Jeff Leeds On His New Album, Neil Young Calls for Bush's Impeachment
Billy Bragg The lonesome death of Rachel Corrie
download (MP3): The Lonesome Death of Rachel Corrie
Arthur Asiimwe Rwanda Survivors Say Hollywood Has Got It Wrong
South Park' aims at censors, hits Bush, Jesus
Claudia Parsons "Stuff Happens" play sears Rumsfeld in New York
Mark Scaramella The Timeless Sarcasm of Mark Twain: When Even God Can't Keep His Own Commandments [Anderson Valley Advertiser]
Maggie Morgan All Strings Attached
Dave Chappell Talks About His TV Exodus
Billie Cohen Beat Nix
Bob Hoover What Happened Here / Bush Chronicles by Eliot Weinberger — War Critic Uses Administrations Own Words Against It
Tony Christini Orwell's Problem, and Partisan Fiction [with links]
Thom Hartmann Democracy Be Damned – Republicans Need Another War
Noam Chomsky On Hegemony And Disarmament
Terrence Rafferty Every Nonvote Counts: Seeing, by José Saramago [If link fails, see here]
Gary Levin '24′ prez pivots from weasel to evil
Tony Christini The Bush Plan to Abolish America
Alan Maass Week of the Walkouts: Immigration Rights Battle Comes to US Schools [HBO movie called Walkout]
Alexander Cockburn Did Oprah Pick Another Fibber?
Jill Lawless 'Corrie' Opens in London Instead of N.Y.
Danny Schechter The Fear is in the Room: Inside Our Unbrave Media World
Dave Zirin "Death Row" Talks Back to Etan Thomas
Robert Jensen and Robert Wosnitzer Crash
Dave Saldana A Political Parable With Swordfights [V for Vendetta — film]
Tom Engelhardt An Interview with Chalmers Johnson: Cold Warrior in a Strange Land
Molly Ivins The 'Long War'? Oh, Goodie
Noam Chomsky Latin America And Asia Are At Last Breaking Free Of Washington's Grip
Chris Bachelder A Soldier Upon a Hard Campaign
Ed Rampell Fear Brings McCarthy, Orwell Back Into Spotlight
Danny Schechter Tony Soprano and Iraq: The Mafia, the Military and the Media
Lila Rajiva Getting to the Point of No Return: A Conversation with Andre Vltchek
Vanessa Redgrave The Second Death of Rachel Corrie: Censorship of the Worst Kind [Also see:  Walter A. Davis Theater, Ideology and the Censorship of "My Name is Rachel Corrie": The Play's the Thing]
John Scagliotti Why Are There No Real Gays in "Brokeback Mountain"? [Also see: Brokeback Mountain: Pain is Not Enough]
Israelis ask Oscars to drop suicide bomb film
Only politics in Oscar race is films' topics
Middle East tragedies vie for Oscars
Katherine Viner A Message Crushed Again
Ramzy Baroud Cartoon Awakening: Towards a Positive Media Strategy
UnDantéd Homerica The Criminaliad — Foreword: "An Enlightened Endeavor" by Jo Swift
Julian Borger Rickman slams 'censorship' of play about US Gaza activist
Michael Janofsky Bush's Chat with Novelist Alarms Environmentalists
Corey Kilgannon Street Lit with Publishing Cred
Eleanor Bader Female Muralists Dip Brushes in Women's History
Garrison Keillor On the Road Avec M. Lévy [If link fails, see here]
John Nichols Cheney's Crimes
Dave Zirin The Xs and O's of Social Change
Chris Bachelder The Jungle at 100
National Archives  A New Deal for the Arts
The New Deal arts projects
Mark Vallen Abstract Art & The Cultural Cold War [December 29, 2005 entry]  For more on this topic see Maxwell Geismar's comments here at the 1958 and 1977 entries.
One Night at the Call Center by Chetan Bhagat Bestselling Indian author paints grim view of outsourcing jobs
Scott McLemee Impure Literature
John Doe Dimslow The Power and The Authority [12.20.05]
David Cromwell and David Edwards Harold Pinter, John Le Carré And The Media
Joe Keohane Public Enemy: Sinclair Lewis's 1935 novel 'It Can't Happen Here' envisioned an America in thrall to a homespun facist dictator.
Mark Steel Has An Anti-war Campaign Ever Been So Mainstream?
Larry Beinhart  Abdication of the Artists
Lee Siegel  Dead Heat: A Horror Movie That Is Also Explicit Political Satire
Davey D The Richard Pryor Tribute Mix
Charlotte Higgins Anti-war Cry of a Peace Mom [Nobel Laureate Dario Fo has written a new play titled Peace Mom.]
Amnesty International Make Some Noise
Sean Wilentz The Rise of Illiterate Democracy
Peter Graff  Gallery Traces Anti-Semitism in Political Cartoons
Alexander Cockburn Pinter, Robeson, CIA  [below the Miller piece]
Matthew Rothschild Pinter Lays It All Out: Indict Bush, Blair
John Patterson Awakenings [This article obviously greatly overstates any shift in the media, etc.]
John Patterson What's the Plot
John Patterson Phoney War Movie
Sarah Lyall Playwright Takes a Prize and a Jab at U.S.
Tariq Ali and Robin Blackburn  "You Can't Take Power Without a Struggle" The Lost John Lennon Interview (1971)
Harold Pinter Art, Truth & Politics – Nobel Lecture
The American Prospect Some Political Art Articles:
Richard Byrne The Good Book: The America portrayed by Sinclair Lewis in Elmer Gantry…
Scott McLemee The Honorable Menace: The Literary Life – James T. Farrell…
Alex P. Kellogg Tupac Against the World [Tupak Shakur]
Julie Ardery Art and Fellowship
Tony Christini Partisan Fiction
Grady Hendrix Zombies Attack George Bush – Joe Dante's Brilliant Anti-war Horror Show
Michael Bérubé "Die Hard" Diehard Catching Flak for Epic Iraq Flick [note the date]
The Masses – cover – June 1916 Covers from The Masses – 1913 -1917
Russell Mokhiber and Robert Weissman All Things Bright and Beautiful
Chomsky/Herman/DiMaggio Q/A on the Iraq War
Bob Hoover NEA Urges Bee Season For Poetry
John Freeman 'Beasts With No Nation' by Uzodinma Iweala
Nathan Lee Two Young Radicals and Their Dovetailing Destinies — Exist: Not a Protest Film
Gary Hart "Terrorism Expert…." – The Scorpion's Gate
Michiku Kakutani The Scorpion's Gate
Paul Street Antonio Gramsci on Sesame Street
Lee Siegel "Better Than Fiction" – The Boondocks
Alan Riding In France, Artists Have Sounded the Warning Bells for Years
Lakshmi Choudry When Boys Will Be Jarheads
Reporters Without Borders Editor of Literary Review Gets Three Years in Prison
Henry Chu Home Is Also a Public Library: Illiterate Man Seeks Books So Poor Can Read
David Twiddy Doonesbury Still Feisty After 35 Years [Garry Trudeau]
Cate McQuaid Art Gets Angry
Alessandra Stanley  Engrossed in a World of Political Idealism [so-called]
Agence France Press Ten Years On, Nigeria's Ogoni Minority Community Mark Ken Saro-Wiwa's Death
Bibliofile at Outlook India Fiction Too Subversive [Also see Barthes quote on the power of fiction, here]
Alessandra Stanley Two Fictional Families, Neither Colorblind, but Only One Really Sees Black America
Noah Cicero Interviewed by Tao Lin
Jonah Raskin  Howl at FiftyJulia Stein Death of a Poet: Carol Tarlen (1943-2004)
Alessandra Stanley Bringing Out the Absurdity of the News
Alessandra Stanley Selling Sex, That Renewable Resource [TV review – Human Traficking]
Anthony Breznican Movies Sound A Call To Action
Ellen Marie Hinchcliffe Poetry as Resistance
Rajiv Rawat The Rising: Ballad of Mangal Paday
David Barsamian interviewed by Kasim Tirmizey Media and Propaganda
John Pilger The Silence of Writers: On Nobel Prize Winner Harold Pinter
Katrina vanden Heuvel Innocent Voices
Salman Rushdie  Europe, Turkey, the EU, Orhan Pamuk
Tony Christini Write a Political Novel?
Harold Pinter Torture and Misery in the Name of Freedom
Stephen Brown Playwright Harold Pinter Wins Nobel Literature Prize
Timothy Williams British Playwright – Harold Pinter – Wins Nobel Prize in Literature
Margaret Atwood On Flogging Poets and Catching Fish – Freedom of Expression
[see also an excerpt of George Orwell, "The Freedom of the Press" – or Orwell's full essay here]
Lee Siegel Rock in a Hard Place
Stuart Jeffries "I do give a damn" (David Cornwell, aka John Le Carré)
Laila Lalami (Moorish Girl) Fiction in the Age of Poverty
Mark Vallen What's Left? Who's Left? [9-23-2005 entry]
Caryn James Turning African Danger Into Safe Entertainment
Sharon Olds No Place for a Poet at a Banquet of Shame
Les Payne Our Modern-Day Grapes of Wrath
Bob Hoover Upton Sinclair – The Jungle
Bury the Dead – Artists and Theater Against the War in Iraq
Adam Graham-Silverman "Drug Abuse: The Constant Gardner and Drug Companies"
A. O. Scott Digging Up the Truth in a Heart of Darkness
Brendan Coyne Political Art Removed from California Display
Dan Halpern Lone Star: Kinky Friedman on the Campaign Trail
Dudley Cocke Art in a Democracy
Vijay Prashad Every Generation Does Not Get Its 1968
Paul Street "I've Got a Life to Live": The Obliviousness of Boy-King George
Sudhanva Deshpande Harry Potter And The Dilemma Of The Left [If link fails, see here]
Mickey Z An Interview with Jordy Cummings
Olga R. Rodriguez Films Look at Mexican Border Town Slayings [If link fails, see here]
Jason Cowley A New Life for the Novel
Rachel Donadio Truth is Stronger than Fiction [If link fails, see here]
Lee Siegel "Action Sequence: Over There" [If link fails, see here]
Eric Racher "A Response to Lyle Daggett's Political Poetry"
Katy Ryan The Effects of Political Art
Caryn James The Intertwining Legacy of Terror Attacks and Fiction
Rob Kendt Stuff Happens…in LA: David Hare's play about Blair, Bush and the Iraq invasion received its US premiere this week. How did it go down? Special report: Political theatre Related articles: My Name is Rachel / Bloody Sunday / Beyond Belief / Stuff Happens / Guantanamo / The Permanent Way / Justifying War / How the Iraq war has energised dramatists / Who needs farce? We've got politics / The arts world and the Iraq war
Louis Menand Missionary: Edmund Wilson and American Culture
Richard Dorment The Shock of the News
Terry Teachout When Drama Becomes Propaganda
Danny Schecter  "It's Time for a Sequel to Over There"
Jody Minalgo Playwright Bears Green Party Flag
Michael Moore Says Documentary Already Has HMOs Spooked
Bruce Kirkland Tim Robbins at War: Actor enters stage left and takes aim at the lying politicians and their lapdog media
Stephanie McMillan Minimum Security
John Pilger From Iraq to the G8: The Polite Crushing of Dissent and Truth
Stacey D'Erasmo  'The Hummingbird's Daughter': A Saint with Grit [If link fails, see here]
Stephanie McMillan Minimum Security
Luis J. Rodriguez It's Not a Frill: The Redemptive Power of Art
Huck Gutman Through the Prism of Human Collectivity
Robert Fisk Kingdom of Heaven: Why Ridley Scott's Story Of The Crusades Struck Such A Chord In A Lebanese Cinema
Scott Baldauf India's popular soap operas become a national soapbox: Some story lines include health information and appeals for tsunami victims
Victor Sonkin Salon: Will the imprisonment of billionaire Mikhail Khodorkovsky have any effect on literature?
Eric Allen Hatch Bob Roberts (Tim Robbins)
Charles Demers A Conversation with Tariq Ali: Part II
Lisa Sorg Scratching a niche: Indie, progressive presses target audiences looking for the stories behind the headlines
Stephanie McMillan Minimum Security
Howard Zinn The Scourge of Nationalism
Artwork Angers California Immigration Foes
Tom Engelhardt Laura Who? Politics in an Age of Fiction
Mark Vallen Art Show in LA Closed by Police see Sunday, May 08, 2005 entry
Juan Forero 'Great Crime' at Abu Ghraib Enrages and Inspires an Artist
Davey D Who is Assata Shakur and What Does She Mean to Hip Hop?
Mike Whitney Fighting Torture with Art: The Paintings of Fernando Botero
Brendan Coyne Artists Experience Déjà vu in "Bioterror" Case That Won't Go Away
Dennis Loy Johnson Foetry Revived (Friday 22 April 2005 entry)
Andrea Hoag Novel on neo-Nazis opens new territory for Prose
Heidi Benson In a world of violence, inequality and moral chaos, Adrienne Rich's voice will be neither silent nor content
Christopher Michaud Authors Make Case for Power of the Pen at Panel
Salman Rushdie The PEN and the Sword
Stephanie McMillan Fear and Art: Secret Service Raids Another Exhibit
Dan Molinski Colombian Artist Depicts Abu Ghraib Abuse
Ron Jacobs A Review of Greil Marcus' "Like a Rolling Stone: Bob Dylan at the Crossroads"
Christopher Orr Hotel Reservations [If link fails, see here]
Michael Atkinson Cheadle survives a timid account of the Rwandan genocide: Hotel Rwanda
Carolyn Marshall In Steinbeck's Birthplace, a Fight to Keep the Libraries Open
Art Hazelwood The Artist's Role in Social Change [Sunday, March 27, 2005 entry]
Mark Vallen Withered Arts Journalism in LA? [Friday, March 25, 2005 entry]
Anthony Arnove Breaking the Boundaries
Kimberly Bird Poems to Shout (Marge Piercy)
Mickey Z. Weapons of Mass Deconstruction: The Revolutionary Potential of Art
Scott Richard Lyons Million Dollar Bigotry
Lydia Sargent Humor, Theater, and Social Change
José Guadalupe Posada José Guadalupe Posada My Mexico Calavera de D. Francisco I. Madero Calavera of Don Francisco I. Madero Broadside The American Mosquito Broadside
Mark Vallen Naji Al-Ali – Palestinian Cartoonist
Steve Almond How I managed to Galvanize the Right-Wing Hate Machine Without Really Trying
Jo-Ann Moss Writers Against War
Jesse Lemisch The Gates
Peter Weiss The Aesthetics of Resistance
Agence France Presse War Dominates the 2005 Sundance Film Festival Winners
Susan Griffin To Love the Marigold: Hope & Imagination
Tom Perry Egyptian Secular Writer Battles Religious State
Gabriella Coslovich The Politics of Art [If link fails, see here]
Dennis Loy Johnson Bad Eggers! Bad Moody! Bad Sontag! More on ULA: Tim Hall Fighting The War Against Publishing Nepotism / Claire Zulkey Interview / Andrew Stevens Swimming Against the Mainstream
Divide Art and Politics
Adisa Banjoko The Myth of the Hip Hop Protest
Judi Jennings Interacting Creatively Across Generations
Alice Lovelace The Art of Juvenile Justice: Innovative Practices for Transforming Youth
Marilyn A. Zeitlin Art Under Duress: El Salvador 1980-present
Stephen Duncombe Notes from the Underground: Zines and the Politics of Alternative Culture
Robert Shulman The Power of Political Art
Paul Krugman Worse Than [Bad] Fiction [If link fails, see here.]
The Political in Literature from Peace Party – Native American Contemporary Political Art
Dan Green renews the politics and art discussion at his weblog, a post to which I respond
Michael Denning, The Cultural Front: The Laboring of American Culture in the Twentieth Century
Thom Yorke of Radiohead and historian/activist Howard Zinn Duty of Expression or Art and Politics
Pemmican political poetry, fiction, and criticism 1 | 2 | 3 | 4 | 5 | 6 | 7 | 8 | 9
Mark Vallen The Ballot and the Pallete at Art For A Change
Mark Vallen Why All Art Is Political
John Jordan The art of desertion ("Deserting the art to bunker")
Trebor Sholz, Brian Holmes, and others Who is faking it: artists or activists, or both?
Rachel Konrad Steinbeck's Hometown to Close Libraries
Tania Branigan Stars sign letter in support of playwright in hiding
Stephan Smith My Family in Iraq: Views on a Silenced Majority
Marc Cooper Gary Webb, RIP: No Thanks to the L.A. Times
Jerry Fresia A Call to Artists: Support Parecon
An interesting discussion on politics and fiction at Dan Green's literary weblog The Reading Experience
James C. McKinley Jr. Solution to a Stalled Revolution: Write a Mystery Novel
E. Eduardo Castillo Rebel leader to pen a political fiction
FAQs Underground Literary Alliance
Margo Hammond and Ellen Heltzel The Plot Thickens…
Heather Lee Schroeder Political fiction inspires thought, debate on issues
Felicia R. Lee Enlisting Literature to Fight AIDS
Andre Vltchek Are We Alone, Arundhati Roy?
Sam Graham-Felsen Eminem Aims at Bush
Zachary Pincus-Roth Political Play
Ira Chernus Presidential Fiction: The Story Behind the Debates
Tom Engelhardt The Morning After
Fred Kaplan Truth Stranger than "Strangelove"
Larry Beinhart Politics & Mysteries The Librarian and American Hero story
Suzanne Charlé "The Fountain at the Center of the World" by Robert Newman Robert Newman
Lee Siegel Jumping Off the Page
Andrew Gumbel Tim Robbins: Acting on a Liberal Impulse
Ardain Isma Novel Injustices: Whither the Contemporary Novel?
John Pilger The Silence of Writers
John Pilger Our Writers' Failure (II)
John Pilger Our Writers' Failure (I)
Arundhati Roy Come September
John Pilger Hollywood Huurrah
___________________
See also: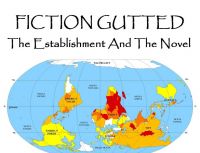 by  Tony Christini